Publication
Accepted papers/tutorials/posters/workshop-papers will be published by ACM and disseminated through the ACM Digital Library.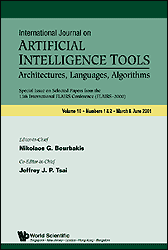 A selection of the best WIMS'14 papers will be invited to be revised and extended for the post-conference publication in the Special Issue of the International Journal on Artificial Intelligence Tools (IJAIT, http://www.worldscientific.com/worldscinet/ijait).
These revised and extended papers will undergo the full review procedure.